Meteora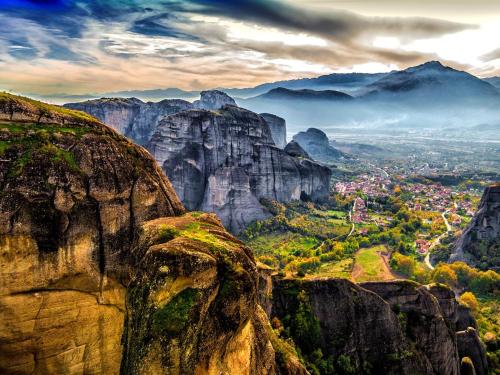 From Earth to Heaven
No word can describe the awe that you feel when you see the Holy Meteora.
The vast rocks dominate Kalambaka between the Koziakas and Antiochasia Mountains. This majesty of nature reveals all its greatness for centuries now, as it is a unique geological phenomenon and an important monument of Orthodoxy.
Meteora, which has been described as the second Mount Athos, has continued the monastic tradition for about six centuries.
At the view of the sacred rocks, the visitor is stunned by the impressive majesty of this gigantic stone complex.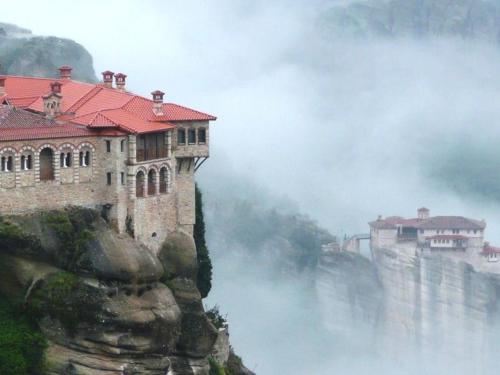 The ascetic lodges in the rocks testify to the irrepressible presence of the first monks who devoted both soul and body to God. The ministers of Christ the Christ recorded their ascetic course in monastic life, walking on the paths that lead from heaven to heaven ...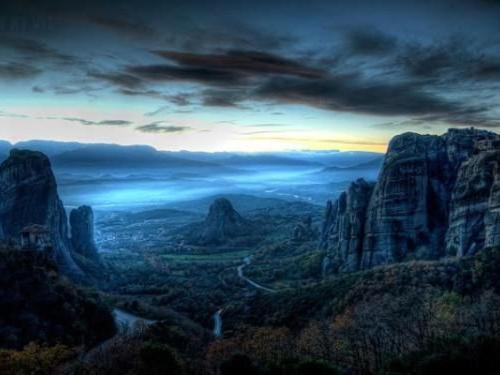 The first monasteries were built with much diligence and craftsmanship in the 14th century. Over the years, some of them have been reconstructed and others have undergone major repairs in order to complete them, thus giving their final architectural form. Since then they have been standing on top of the rocks, giving the impression that they are their natural finish.
The climb was done earlier with scaffolding supported by beams wedged in the rocks, with a net, and a little later with a ladder. Today pilgrims use the stairs that were carved on the rocks, thus ensuring a comfortable and safe climb to the monasteries.